Quickness Fitness Toolbox

On this page you will find all the useful tools I have used or am currently using in my Health & Fitness regime.
Everything I recommend is designed to keep it as simple and effective as possible and will assist you in reaching your Health & Fitness goals.
Just like your work outs, less is more, and more expensive doesn't mean better.
All the items listed are best the priced I could find so rest assured that you are getting the best deal possible.
Kettlebells by Bodymax. Great value and quality kettlebells from 4KG – 40KG. I've been using one of these for the last 7 seven years and unless I decide to buy a heavier one, I'll never have to buy another kettlebell again.
Click here to read my blog on Kettlebells.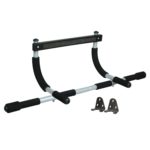 Pull up bar – These low cost pull up bars are designed to fit snugly on your door frame. They are completely safe and surprisingly sturdy. This is the pull up bar I used when I lived in an apartment and helped me reach 30 consecutive pull ups.
Click here to read my blog on Pull-ups.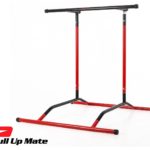 Pull Up Mate – The Pull Up Mate is a portable pull up bar that is easy to transport and takes less than 2 minutes to assemble. I bought this so I can do pull ups outside but soon realised that it is much more than just a simple pull up bar. With the Pull Up Mate you can perform full body workouts in multiple ways and truly hit every muscle with this one amazing piece of kit.
Click here to read my blog on Pull-ups.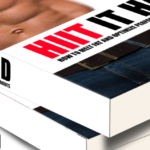 HIIT IT HARD is comprehensive 21 page eBook on High Intensity Interval Training (HIIT). It covers the science behind this method of training, the relation it has with your body's energy systems, how to perform it, and why it is so effective. It is a great resource for all levels of experience and is absolutely FREE.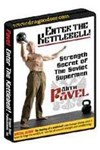 Enter the Kettlebell-Strength Secret of the Soviet Supermen is a fool proof master system that guarantees you success—if you simply follow the commands!
Taught by the kettlebell master him self, Pavel Tsatsouline guarantees to take you from raw newbie to solid contender—well-conditioned, flexible, resilient and muscular in all the right places.
Click here to read my blog on Kettlebells.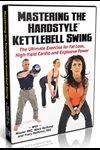 Mastering the HardStyle™ Kettlebell Swing, as the title implies is entirely devoted to the swing: the drills, the skills, the progressions, the cues, the shortcuts and the corrections to commonly made mistakes in the basic four versions of the swing.
(The Ultimate Exercise for Fat Loss, High-Yield Cardio and Explosive Power With Master RKC, Mark Reifkind and Tracy Reifkind, RKC)
Click here to read my blog on Kettlebells
Bodyweight Burn is a complete fat loss solution for busy people, for people who hate the gym, and for anyone who wants to get lean in the least amount of time. This program was put together by someone who knows how to teach, so you'll never be confused about what to do next. If you follow the directions, then this program will work for you.
Click here to read my blog on bodyweight workouts.
The Pull-up Solution has over 30 instructional videos, 45 page eBook, progress tracking journal, prep and prehab programme and many more additional bonuses and is the ultimate programme for anyone looking to master the pull-up (The king of upper body workouts).
Click here to read my blog on Pull-ups.